Ad ID: 53093     Posted: 03/01/2023     Views: 10081    
This ad is no longer active and is displayed for archive purposes only.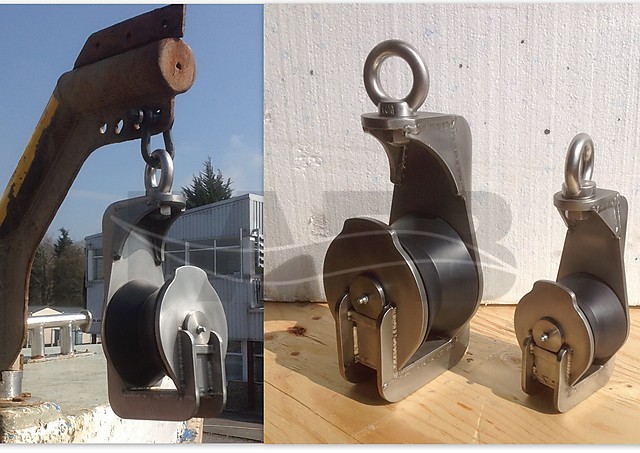 For Sale:
6" St/Stl Hanging Block
Due to the success and demand for our 4" block, we were asked for a bigger version?
So here it is!
6" Block, full stainless construction, st/stl eye bolt, nylon roller with bronze bushes, grease nipple. Everything to meet the riggers of a commercial fishing environment.
Designed and fabricated in house at SEAWINCH, all highest possible grade materials, but at a realistic price. Pictured with our 4" block, so you can see it's, a whopper!
DO NOT SEND MONEY TO SELLERS YOU CANNOT VERIFY AS GENUINE.
  If possible, travel to view the boat or equipment yourself and only buy once you are happy with it.
SELL YOUR GEAR
FAST
on FAFB ... create your own advert in minutes
CREATE AD
Latest Marine Hydraulics