Fishing boat registration letters explained
We're familiar with the concept of vehicle registration plates and the historical changes that reflect the age of the vehicle, including the change which occurred in 2001 which also added regional provenance. Laypeople may not be aware that the fishing industry also has its own registration system which identifies the port of origin of each vessel. It is the law in the United Kingdom (including Scotland, Northern Ireland and Wales) as well as some other European countries that commercial fishing boats are registered. Once registered, each boat is issued with a carving and marking note that must be, as the name would suggest, both carved and marked on the vessel.
This process is an official one and requires the boat to be measured by either an approved surveyor or the local coastguard depending upon the overall length of the vessel. The carving and marking note is valid for five years and, if you continue to fish for profit, must be renewed regularly.
Only boats that have been surveyed and conform to the latest (or prevailing if built before 2007) standards for safety and seaworthiness.
All of this compliance comes at a cost to the operators of a vessel but remain an important part of the strict procedures operated by the UK Government to keep standards as high as possible across the industry.
Knowing the registration letters of boats operating in the British Isles can give a quick glimpse of the demographic of vessels in any given port at any given time. We've pulled together a quick guide to give you an overview of the letters in use but you can purchase a comprehensive guide.
If you want to sell your fishing boat ,licence,or any other item you can list it here
British Isles & Ireland
#Scottish Fishing Boat Registration Letters
A Aberdeen
AA Alloa
AD Ardrossan
AH Arbroath
AR Ayr
BA Ballantrae
BCK Buckie
BF Banff
BO Bo'ness
BRD Broadford
BU Burntisland
CN Campbeltown
CY Castlebay
DE Dundee
DS Dumfries
FR Fraserburgh
GH Grangemouth
GK Greenock
GN Granton
GW Glasgow
IE Irvine
INS Inverness
K Kirkwall
KY Kirkcaldy
LH Leith
LK Lerwick
ME Montrose
ML Methil
OB Oban
PD Peterhead
RO Rothesay
SMH St. Margaret's Hope
SR Stranraer
SY Stornoway
TN Troon
TT Tarbert, Loch Fyne
UL Ullapool
WK Wick
WN Wigtown
#English Fishing Boat Registration Letters
BD Bideford
BE Barnstaple
BH Blyth
BK Berwick on Tweed
BL Bristol
BM Brixham
BN Boston
BR Bridgewater
BW Barrow
CH Chester
CK Colchester
CL Carlisle
CS Cowes
DH Dartmouth
DR Dover
E Exeter
F Faversham
FD Fleetwood
FE Folkestone
FH Falmouth
FY Fowey
GE Goole
GR Gloucester
GY Grimsby
H Hull
HE Hayle
HH Harwich
HL Hartlepool
IH Ipswich
LI Littlehampton
LL Liverpool
LN Kings Lynn
LO London
LR Lancaster
LT Lowestoft
MH Middlesborough
MN Maldon
MR Manchester
MT Maryport
NE Newcastle
NN Newhaven
P Portsmouth
PE Poole
PH Plymouth
PN Preston
PW Padstow
PZ Penzance
R Ramsgate
RN Runcorn
RR Rochester
RX Rye
SC Scilly Islands
SD Sunderland
SE Salcombe
SH Scarborough
SM Shoreham
SN North Shields
SS St. Ives
SSS South Shields
ST Stockton
SU Southampton
TH Teignmouth
TO Truro
WA Whitehaven
WH Weymouth
WI Wisbech
WO Workington
WS Wells
WY Whitby
YH Yarmouth
#Welsh Fishing Boat Registration Letters
AB Aberystwyth
BS Beaumaris
CA Cardigan
CF Cardiff
CO Caernarfon
LA Llanelli
M Milhaven
N Newport
PT Port Talbot
SA Swansea
#Northern Ireland Fishing Boat Registration Letters
B Belfast
CE Coleraine
LY Londonderry
N Newry
#Misc. British Isles Fishing Boat Registration Letters
J Jersey
GU Guernsey
CT Castletown, Isle of Man
DO Douglas, Isle of Man
PL Peel, Isle of Man
RY Ramsey, Isle of Man
#Republic of Ireland Fishing Boat Registration Letters
C Cork
D Dublin
DA Drogheda
DK Dundalk
G Galway
L Limerick
NS New Ross
S Skibbereen
SO Sligo
T Tralee
W Waterford
WD Wexford
WT Westport
Y Youghal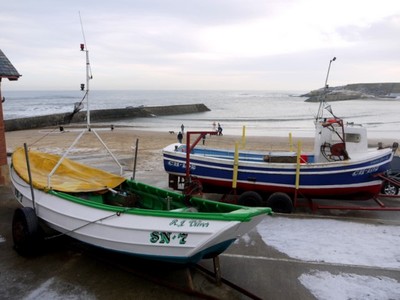 Rest of Europe (Belgium to Denmark)
#Belgian Fishing Boat Registration Letters
A Antwerp
B Blankenburg
BOU Bouchoute
C Coxyde
D Doel
H Heyst
K Kieldrecht
M Middelkerke
N Nieuwpoort
O Ostende
OD Oost Duinkerke
P La Panne
Z Zeebrugge
#Bulgarian Fishing Boat Registration Letters
AH Ahtopol
AX Ahtopol
BCH Balchick
BH Varna
BL Byala
BS Burgas
HC Nessebar
KB Kavarna
KV Kavarna
NS Nessebar
PM Pomorie
PR Primorsko
SHB Shabla
SZ Sozopol
TSR Tzarevo
VN Varna
#Danish Fishing Boat Registration Letters
A Aalborg
AA Aabenraa
AS Aarhus
E Esbjerg
F Fano
FL Finsterwolde
FN Frederikshaven
H Helsingor
HG Hjoring
HK Holbaek
HM Hanstholm
HV Hadersley
K Kopenhagen
KE Koege
KR Korsor
L Lemvig
LN Lokken
M Marstal
MT Middlefart
N Nakskov
ND Nyord
NF Nykjobing
NG Nyborg
O Odense
R Ribe
RI Ringkobing
RO Ronne
RU Rudkjobing
S Skagen
SB Svaneke
SE Svaneke
SG Svendborg
SO Sonderborg
T Thistead
TN Torshavn
TR Tonder
V Varde
VE Vejle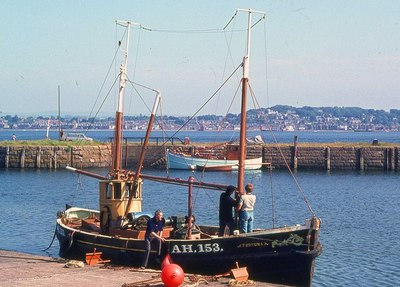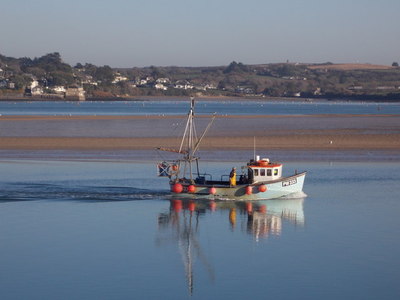 Rest of Europe (Faroe Islands to France)
#Faroese Fishing Boat Registration Letters
TG Trangisvaag
FD Fuglefjord
KG Klaksvig
LL Limassol
TN Thorshavn
VA Sandevaag
VN Vestmanhaven
#Finnish Fishing Boat Registration Letters
AAL Ahvenanmaa
FIN –nn- K Lymi
FIN -nn- L Lappi
FIN –nn- O Oulu
FIN –nn- T Turku
FIN –nn- U Uusimaa
FIN –nn- V Vaasa
#French Fishing Boat Registration Letters
AC Arcachon
AD Audierne
ARC Arcachon
AU Audierne
AY Auray
BA Bayonne
BL Boulogne
BR Brest
BX Bordeaux
C Caen
CAN Cancale
CC Concarneau
CH Cherbourg
CL Calais
CM Camaret
CO Coursuelles
CT Trouville
D Dunkirk
DI Dieppe
DIN Dinant
DK Dunkirk
DP Dieppe
DZ Douarnenez
EL Etel
F Fecamp
G Granville
GRA Gravelines
GV Guilvinee
HO Honfleur
I Isigny
IO Isle d'Oleron
L Lannion
LA La Rochelle
LH Le Havre
LO Lorient
LS Sables d'Olonne
MA Marseilles
MN Marennes
MT Martigues
MX Morlaix
NA Nantes
NI Nice
NO Noirmoutier
P Paimpol
PL Paimpol
PV Port Vendres
R Rouen
SB St. Brieuc
SM St. Malo
SN St. Nazare
ST Sete
St.B St. Brieue
St.VC St. Valery en Caux
St.VSS St Valery sur Somme
TL Toulon
TR Trouville
VA Vannes
YE Isle D'Yeu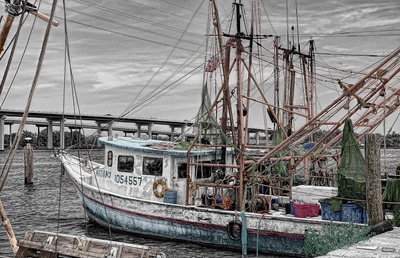 Rest of Europe (Germany to Lithuania)
#German Fishing Boat Registration Letters
AA Westeraccumersiel
AB Bensersiel
ABH Bremerhaven
AC Calolinensie
ACC Accumerseil
AD Langeoog
AE Emden
AF Friesdrichs Schleusses
AG Greetseil
AH Ditzum
AJ Juist
AL Langeoog
AL Leer
AM Leerort
AN Norderney
AO Oldersum
AQ Retzmarsiel
AR Rhaudermoor
ARN Arnis
AS Spickeroog
ASS Assel
AT Terborg
AU Baltrum
AV Norden
AW Wilhelmshaven
AX Borkum
AY Norddeich
AZ Neuharlingsersiel
BB Bremen
BEI Beidenfleth
BEN Bensersiel
BIN Bingum
BOG Borgerende
BON Bongsiel
BOR Borkum
BRA Brake
BRE Bremen
BRO Brokdorf
BRU Brunsbuttelkoog
BUR Burgstaaken
BUS Busum
BV Bremen - Vegesack
BX Bremerhaven
CUX Cuxhaven
DAG Dagebull
DAH Dahme
DAN Dangast
DED Dedesdorf
DIT Ditzum
DOR Dorum
DRA Drage
DRE Oehe-Drecht
ECKE Eckernforde
ELM Elmhorn
ELS Elsfleth
EMD Emden
FAL Falshoft
FED Fedderwardersiel
FLE Flensburg
FRI Friedrichskoog
GEV Geversdorf
GLU Gluckstadt
GOT Gothmund
GRE Greetsiel
GRO Grossenbrode
GRÖ Gromitz
HAF Haffkrug
HAR Harlesiel
HAS Audeich/Kreuzdeich
HAT Hatzum
HBK Hamburg - Kleinfahrzeuge
HC Cuxhaven
HEI Heikendorf
HEIL Heiligenhaven
HEL Helgoland
HEN Hennstedt
HF Hamburg - Finkenwerder
HH Hamburg
HOH Hohwcht
HOO Hooge
HOR Horumersiel
HÖR Hornum
HUB Hubertsberg
HUS Husum
JEM Jemgum
KAP Kappeln
KAS Kasenort
KEL Kellenhusen
KET Ketelsby
KIE Kiel
KNO Knork
KOL Kolberg
KRA Krakstorf
KRO Kronsgaard
LAB Laboe
LAN Langeness
LANG Langholz
LBB Leerort
LE Finkenwarder
LEE Leer
LEM Lemkenhafen
LF Altenwerder
LIP Lippe
LIST List auf Sylt
LK Lubeck
LOG Loga
LUN Nesserdeich – Wollersum
MAA Maasholm
MEL Meldorf
MUN Munkmarsch-Sylt
NB Emden
NC Cuxhaven
NES Nessmersiel
NEU Neufeld
NEUK Neukirchen
NG Ditzum/Emden
NIE Niendort
NOR Norddeich
OB Brake
OE Elsfleth
OHR Ohrfeldhaf
OLA Hallig
OLD Oldersum
OLP Olpenitz
ON Nordenham
OO Oldenburg
OR Wilhelmshaven
ORD Ording
ORT Orth
OTT Otterndorf
OV Varel
OW Wangeroog
OX Bexen
PAP Papenburg
PC Cranz an der Elbe
PEL Pellworm
PET Petkum
PG Geestemunde
POG Pogum
R Rostock
RAD Radeland
RAN Rantum - Sylt
ROD Rodenkirchen
ROS Rostock
RUG Rugennealder Munde
RYS Rysum
SA Amrum
SAS Sassnitz
SB Burgstaaken
SC Busum
SCHL Schlutersiel
SCHLE Schleswig
SCHLU Schlutup
SCHÖN Schonberger Strand
SD Altona
SD Friedrichskoog
SE Elmshorn Seester
SEE Seestermuhe
SG Gluckstad
SH Husum Heiligenhaven
SIE Sierksdorf
SK Keitum Kiel
SL Travemunde
SM Muhlenberg Maasholm
SN Schleswig Neustadt
SO Schleswig Niendorf
SP Pellworm
SPI Spieka
SR Kirkeby auf Rom Eckernforde
SS Wedel-Schulau
ST Schleswig Tonning
STA Stade
STEI Stein
STO Stolpemunde
STRA Strande
STRU Strukkamp
SU Schleswig Husum
SV Schleswig Hornum
SW Wyk auf Fohr
SY Teufelsbruk
SX Schleswig Helgoland
TER Terborg
TIM Timmerdorfer Strand
TÖN Tonning
TRA Travemunde
UBT Uetersen
UEK Uekermunde
VAR Varel
WACK Wackerballigau
WAR Warnemunde
WES Westeraccumersiel
WIL Wilhelmshaven
WIS Wischhaven Wismar
WRE Wremen
WULF Wulfen
WYK Wyk auf Fohr
#Icelandic Fishing Boat Registration Letters
AI Akureyri
AR Arnes Syssel
BA Bardastradn Syssel
DA Dala Syssel
EA Eysafjord
GK Grindavik
HU Hunavatn
IS Isafjordur
KE Keflavik
NK Neskaupstadur
NS Seydisfjordur
OF Olafsfuordu
RA Rangarvalla
RE Reykjavik
SA Sandfor Sando-Syssel
SF Skaptafells
SH Olafsvik Grundarfjordur Stykkisholmur
SI Siglufjordur
SK Skagefjord
ST Stranda Syssel
SU Sudurmula
TH Thingo Syssel
VE Vestmannaeyjar
#Latvian Fishing Boat Registration Letters
EE Engure LA Liepaja LU Lielupe LVL Liepaja LVR Riga LVV Ventspils MR Mersrags PO Pavisosta RA Roja RG Riga SE Skulte SG Salacgriva VP Ventspils
#Lithuanian Fishing Boat Registration Letters
KL Klaipeda LT-P- Klaipeda N Neringa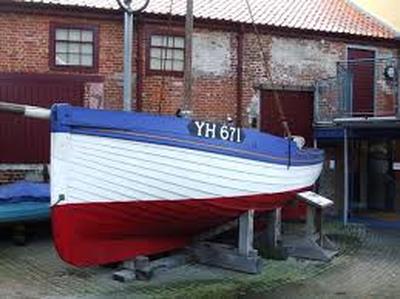 Rest of Europe (The Netherlands)
AK Andijk AL Ameland ALK Alkmaar AM Amsterdam ARM Arnemuiden AV Avenhorn AW Aengwirden BH Brouwershaven BR Breskens BRU Bruinisse BU Bunschoten BZ Bergen op Zoom CG Callantsoog CLN Clinge CP Colijnsplaat CZ Cadzand DD Dordrecht DV Deventer DW Doniawestal DZ Delfzijl EB Elburg EE Eenrum EG Egmond aan Zee EH Enkhuizen EWD Ellewoutsdijk EZ Ezinge FN Franeker GA Gaasterland GD s'-Gravendeel GG Geertruidenberg GM Genemuiden GO Goedereede GOE Goes GRA Grauw GRO Groningen GS Gasselte GT Grafhorst HA Harlingen HAL Halsteren HAS Hasselt HB Het Bildt HD Den Helder HI Hindelopen HK Harderwijk HL Hemellumer HN Hoorn HO Hoogeveen HOE Hoedekenskerke HOK Hoek HON Hontenisse HP Hoofdplaat HR Herkingen HS Haamstede HT Heenvliet HV Hellevoetsluis HVH Hoek van Holland HVL Hoogvliet HW Hoogwoud HZ Huizen IL Ilpendam IJM Ijmuiden KB Krabbendijke KD Kattendijke KE Kerkwerve KH Kolhorn KK Koudekerke KL Klundert KN Kruiningen KO Koog aan der Zaan KP Kampen KU Kuinre KW Katwijk LE Lemsterland LM Landsmeer LP Loppersum LS Leens LW Leewarden MA Maassluis ME Medemblik MG Middelburg MK Marken ML Maasland MO Monnikendam MP Meppel MU Muiden NB Nieuw Beierland ND Nieuwe Niedorp NI Nieuwendam NK Nijkerk NTO Nieuwe Tonge NV Nieuw Vossemeer NW Noordwijk NZ Terneuzen OD Ouddrop OBD Oudenbosch OH Oosthuizen OK Ouwerkerk OL Oostdongeradel OO Oosterland OS Ossenisse OV Oud Vossemeer OWS O & W Souburg OZ Oostzaan PI Philippine PM Purmerend PR Pernis PS Sint Philipsind PU Putten PV Poortvliet RD Ransdorp RL Rilland RO Rotterdam RP de Rijp SAL Sint Annaland SCH Scheveningen SDM Schiedam SH Schellinkhout SI Scherpenisse SL Stellendam SLO Sloten Friesland SMA Smallingerland SMD St. Maartensdijk SMI Smilde SNE Sneek SP Spaarndam SRN Schermernorn ST Stavoren STL Schoterland STO Stoppeldijk SV Stavenisse SVG Sas van Gent TB Ten Boer TD Tietjerksteradeel TH Tholen TM Termunten TR Terschelling TX Texel UD Utingeradeel UK Urk UQ Usquert V Veen VD Volendam VE Veere VH Venhuizen VL Vlaardingen VLI Vlissingen VN Vollenhove WAN Wanneperveen WAR Warder WB Wijmbritseradeel WDN Wijdenes WF Werveshoof WFD Wolfartskijk WIN Winkel WK Workum WL Westdongeradeel WM Willemstad WMD Wemeldinge WMH Warmenhuizen WOE Woensdrecht WON Wonseradeel WR Wieringen WRW Wieringerwaard WSW Westerschouwen WU Wilsum WV Wildervank WW Weststellingwerf YE Yerseke YT Yist YM Ymuiden ZA Zaabdam ZD Zuidwolde ZE Zwolle ZIJ Zijpe ZK Zoutkamp ZL Zwaluwe ZO Zoutelande ZS Zwartsluis ZU Zuid Scharwoude ZV Zandvoort ZVC Zalk en Veecaten ZW Zwartewaal ZZ Zierikzee
Rest of Europe (Norway to Portugal)
#Norwegian Fishing Boat Registration Letters
A Akershus AA Aust - Agder BD Buskerud F Finnmark H Hordaland M Mor og Romsdal N Nordland NT Nord-Trondelag O Oslo Ø Ostfold R Rogaland SF Sogn og Fjordane ST Sor-Trondelag T Troms TK Telemark V Vestfold VA Vest - Agder
#Polish Fishing Boat Registration Letters
CHA Chalupy CHY Chlopy DAB Dabie DAR Darlowo DBK Dabki DEB Debki DWI Dzwirzyno DZI Dziwnow FRO Frombork GDA Gdansk GDY Gdynia HEL Hel JAN Jantar JAR Jaroslawiec JAS Jastarnia JEL Jelitkowo KAM Kamien Pomorski KAT Katy Rybackie KMN Kamienica Elblaska KOL Kolobrzeg KRM Krynica Morska KRS Karsibor KUZ Kuznica LBN Lubin LEB Leba MEC Mechelinki MIK Mikoszewo MIW Miedzywodzie MIZ Miedzyzdroje MRZ Mrzezyno NIE Niechorze OBL Obluze OKS Oksywie ORL Orlowo PAS Nowa Pasleka PIA Piaski PRZ Przytor PUC Puck REW Rewa ROW Rowy RWL Rewal SOP Sopot STE Stegna STL Stolczyn STP Stepnica SUC Suchacz SWA Swarzewo SWB Swibno SWI Swinoujscie SZN Szczecin SZT Sztutowo TOL Tolkmicko TRB Trzebiez UNI Uniesty USM Ustronie Morskie UST Ustka WAR Nowe Warpno WLA Wladyslowowo WOL Wolin WSG Gorki Wschodnie ZAG Gorki Zachodnie
#Portugese Fishing Boat Registration Letters
AH Angra do Heroismo AL Albufeira AN Ancora AV Aveiro BR Barreiro CM Caminha CS Cascais E Ericeira ER Ericeira ES Esposende FF Figueria da Foz FR Faro FZ Fuzeta L Lisbon LE Leixoes LG Lagos LX Lisbon N Nazare NZ Nazare O Olhao OL Olhao PE Peniche PM Portimao PS Porto Santo PT Douro PV Povoa de Varzim Q Quarteira QT Quarteira RE Regua RG Ribeira Grande SA Sagres SB Sesimbra SE Setubal SM Sao Martinho do Porto SN Sines T Tavira TR Trafaria TV Tavira VC Vila do Conde VF Vila Franca do Campo VI Viana do Castelo VV Vila Praia da Vitoria VX Vila Franca de Xira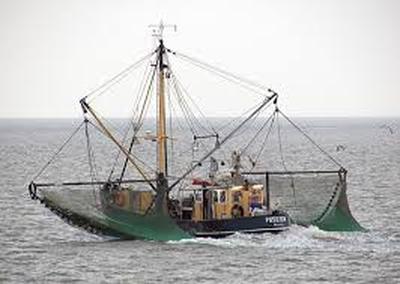 Rest of Europe (Romania to Sweden)
#Romanian Fishing Boat Registration Letters
CT Constanta HR Harsova MG Mangalia MM Mamaia SL Sulina TL Tulcea TO Tomis
#Slovenian Fishing Boat Registration Letters
IZ Izola KP Koper PI Piran
#Spanish Fishing Boat Registration Letters
AL Algeciras AM Almeria AT Alicante BA Barcelona BI Bilbao CA Cadiz CO Coruna CP Castellon CT Cartagena FE Ferrol GC Gran Canaria GI Gijon HU Huelva IB Ibiza LU Lugo M Melilla MA Malaga MH Menorca PM Mallorca RE Region Ecuatorial SE Sevilla SS San Sebastian ST Santander TA Tarragona TE Tenerife VA Valencia VC Sahara Espanol VI Vigo VILL Villagarcia
#Swedish Fishing Boat Registration Letters
AS Ahus CN Cimbrishamn FG Falkenberg GE Gefle GG Goteborg HA Haparanda HD Halmstad HG Helsingborg HL Hudiksvall HND Harnosand KA Karlskrona KD Kristianstad KN Karlshamn KR Kalmar LA Landskrona LA Lulea LL Lysekil LNG Linkoping MD Marstrand MM Mom MO Malmo NG Nykoping NKG Norrkoping OK Ornskoldsvik ON Oskarshamn PA Pitea RY Rannsby SA Skelleftea SB Sodertelje SD Stromstad SE Sodertetje SG Solveborg SL Sundsvall SM Stockholm SN Soderhamn TG Trelleborg U Umea UA Uddevalla UM Umea UPA Upsala VK Vostervik VS Visby WG Warberg YD Ystad