ELIZABETH HENDERSON FOR SALE IN SCAM WARNING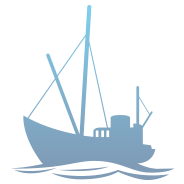 For Sale:
Elizabeth Henderson
ADDITIONAL DETAILS
Licence:
Scam warning please read this
Engine:
IF SOMONE OFFERS TO BUY YOUR BOAT WITHOUT SEEING IT , THIS IS A SCAM , PLEASE DONT RESPOND
Hydraulics:
Read all warnings on findafishingboat do not make it a happy christmas for this scammer
Electronics:
SCAM WARNING PLEASE READ ALL THE DETAILS BELOW
Other information:
Recent scam form somone claiming to be
Elizabeth Henderson
to Dave
Thank you for your e-mail.
I have just contacted my Account Officer to pay you by Cerified
banker Draft/Cheque from my Bank and would be offering you £79000 more
on the rock bottom price, I would have love to come personally for
viewing but am not around for now, so am buying the item in good faith
trust, Draft/ Cheque will take only 4 to 5 days to your account which
will be sent to you this week. The following information is required
to issue the Draft/Cheque to you:

1, Full names

2, Full Address

3, Telephone numbers

Reply.
Advert ID: 99999
Title: ANY BOAT
Link: http://www.findafishingboat.com/beneteau-oceanis-37/DB43131

Name: Elizabeth Henderson
Email: elizabethenderson490@gmail.com
Telephone: 07011134075

Message:
last price and the conditions
reply

THIS WARNING HAS BEEN POSTED BY FINDAFISHINGBOAT TO TRY AND ALERT CUSTOMERS NOT TO RESPOND TO SUCH EMAILS
THE ADVICE IS THAT YOU SHOULD DELETE ANY EMAIL LIKE THIS
---
DO NOT SEND MONEY TO SELLERS YOU CANNOT VERIFY AS GENUINE.
If possible, travel to view the boat or equipment yourself and only buy once you are happy with it.
SELL YOUR BOAT
FAST
on FAFB ... create your own advert in minutes
CREATE AD