Ad ID: 99769 Posted: 27/11/2018 Views: 348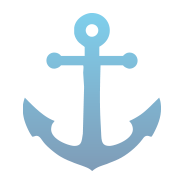 For Sale:
FORD 6 CYLINDER
1 INJECTOR PUMP /4 WATER COOLD MANAFOLDS / 1 HEATER TANK/4 SALT WATER PUMPS/ 1 24V STARTER MOTOR /3 SETS OF INJECTORS /3 WATER PUMPS /1 HEAVEY FLYWHEEL / 1 HEATER TANK STACK / 1 CYLINDER HEAD BEEN DONE
UP / 3 SETS OF INECTOR PIPES /1 BELL HOUSEING FOR BORG WARNER TO FORD /1 PRM 260 3.1 GEAR BOX
CONTACT ADVERTISER
07754063032
Calling from a different country? Use the country code (+44) and drop the "0" at the beginning of the number (if there is one).
DO NOT SEND MONEY TO SELLERS YOU CANNOT VERIFY AS GENUINE.
If possible, travel to view the boat or equipment yourself and only buy once you are happy with it.
SELL YOUR GEAR
FAST
on FAFB ... create your own advert in minutes
CREATE AD