Ad ID: 107700 Posted: 28/11/2019 Views: 425
This ad is no longer active and is displayed for archive purposes only.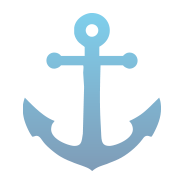 For Sale:
Marine part finder
If you have a part for any thing on your fishing boat no matter how big or small nd can't find it or don't know where to start then call me on the mobile below or email me I am a semi retired marine engineer with 34 years experience in boat engineering from building new ones to fitting a drive belt. I will sourse the part for you give you a price ad if ag Reed will puchace it and sell it on to you at a real good price I am not doing this for a big profit mainly to keep my brain active just give me a call and see what I can offer.


DO NOT SEND MONEY TO SELLERS YOU CANNOT VERIFY AS GENUINE.
If possible, travel to view the boat or equipment yourself and only buy once you are happy with it.
SELL YOUR GEAR
FAST
on FAFB ... create your own advert in minutes
CREATE AD
Latest Marine Engines & Gearboxes
View all Marine Engines & Gearboxes