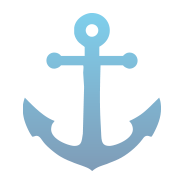 For Sale:
Store clearout: Prawn Trawl, Sonar, Hanging Blocks, Hoppers, Pelagic nets.
Location:
Mallaig / Glasgow
CONTACT ADVERTISER
07766164130 / 07484729531
Calling from a different country? Use the country code (+44) and drop the "0" at the beginning of the number (if there is one).
20 foot heavy hopper section, 12 inch discs with solid spacers, in very good condition has had very little use.

2 Large hanging blocks, suit a twin rigger.

Furuno CH250 black box sonar, complete unit, 8" dome.

1x 27fthm x 23fthm Boris pelagic trawl.
1x 25 fathom x 21fthm Boris pelagic trawl.
1x 32fthm square Boris pelagic trawl.
1x 20fthm square Aplerdoornse pelagic trawl.
1x 38 x 32fthm pelagic trawl.
2 x 28fthm sprat bags.
2 new 18fthm sprat bag working sections Herring Bags.
Pair of 12 and 15fthm bridles.
Various pelagic patching.

1x 6v Trojan J305 G Heavy Duty Battery.

Will sell all the pelagic trawls as a job lot or do a p/x for decent prawn creels.





NO TEXTS.


DO NOT SEND MONEY TO SELLERS YOU CANNOT VERIFY AS GENUINE.
If possible, travel to view the boat or equipment yourself and only buy once you are happy with it.
SELL YOUR GEAR
FAST
on FAFB ... create your own advert in minutes
CREATE AD