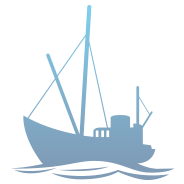 Mainly Used For:
Trawling
CONTACT ADVERTISER
01726 891110
Calling from a different country? Use the country code (+44) and drop the "0" at the beginning of the number (if there is one).
ADDITIONAL DETAILS
Other information:
W Stevenson & Sons Limited

The business is soon to commence a fleet investment / modernisation programme and is looking to receive offers for trawlers approaching a decommission period. A number of vessels would be well suited to guard ship duties, house boats as well as having significant scrap value. Considered for sale without license / FQA's.

Buyers responsibility for onward movement from Newlyn.
---
DO NOT SEND MONEY TO SELLERS YOU CANNOT VERIFY AS GENUINE.
If possible, travel to view the boat or equipment yourself and only buy once you are happy with it.
SELL YOUR BOAT
FAST
on FAFB ... create your own advert in minutes
CREATE AD